Eldorado of hiking in summer, once covered with snow, many of the peaks of Champsaur - the Autanes, the Coupa, the Palastre, the Aiguille d'Orcières, the Mourre Froid, the Piniers, the Vieux Chaillol ... - are ski touring classics. It is in a preserved garden at the gates of the Ecrins national Park that lovers of seal skins will be charmed by this gentle activity combining the pleasures of descent and ascent.
Do you have a good practice of downhill skiing and want to explore the surrounding mountains in ski touring ? Enjoy the calm and serenity of the mountains in winter, make your marks on the still virgin powder, enjoy unforgettable panoramas ... To make you discover the activity, 2 ski touring routes have been set up on the Orcières ski area. You will find the description of the routes and the conditions of practice and safety in the dedicated guidebook.
Recommendations - Security
Be extremely vigilant and never venture alone and without knowledge of the environment and the equipment necessary for a safe race! It is possible to learn ski touring accompanied by a ski instructor or an experienced guide, who will be able to tell you the best routes depending on the weather and snow conditions, give you the keys to understand the risks. They will make you discover the thousand and one facets of the high mountains…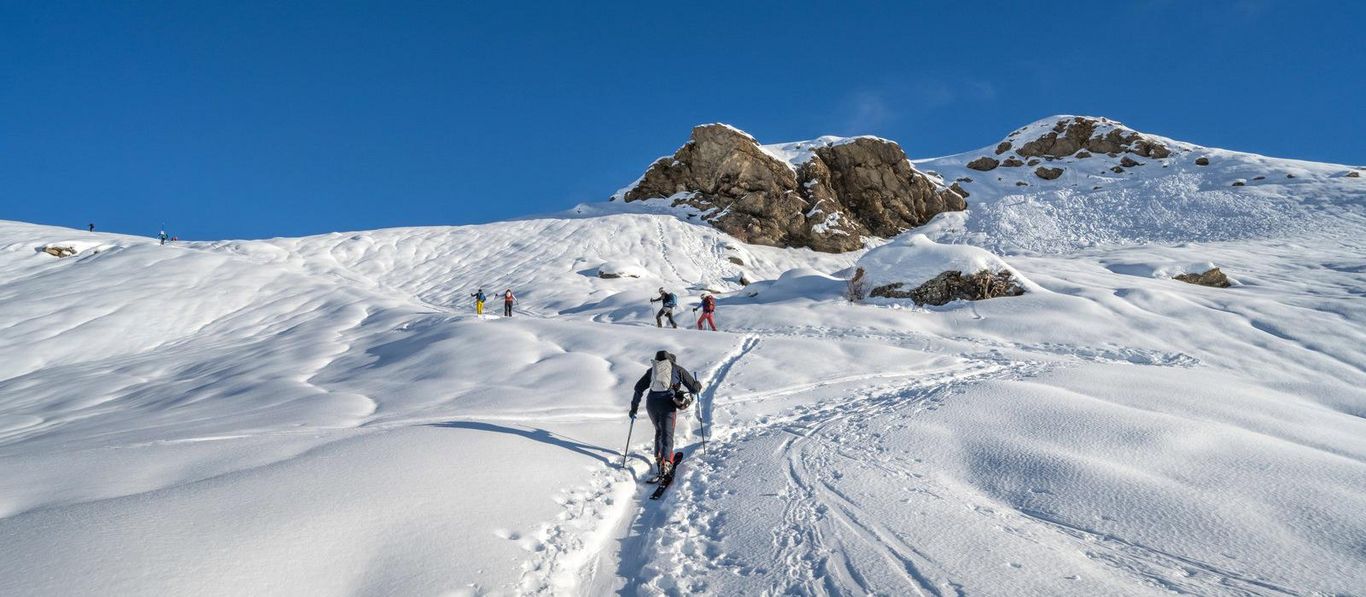 Marked ski touring routes
Itinéraire ski de randonnée 'Pointe de Méollion'
Departure : Orcières
Duration : 1h30
Distance : 3.4 km
Elevation : 624 m
Type : Go / roaming
To support your ski touring practice...