Orcières and its hamlets
Back

Situated at 1400m, Orcières village is the capital of the borough of Orcières and has numerous facilities available all year round. Once called "Oursieres", bears were numerous in the territory of the commune and still today, the bear is ubiquitous in the decoration and the names of institutions.
The village is built around the impressive church of Saint-Laurent, which dates back to the XIVth century and was entirely renovated in 1997. Have a look at the mural sculptures depicting the baptism of Christ which were donated by Mme De Pierrefeu. Next to the church you can also see the unusual village fountain in the shape of a bear's head.
There is a free bus service every day between the Base de Loisirs, Orcieres Village and Orcieres Merlette 1850, giving easy access to the infrastructure of the resort 5 km up the road.
Orcières and its 22 hamlets
The territory of Orcières is vast and occupies all the high valley of the Black Drac. In addition to the village and the resort of Orcières Merlette 1850, the town has more than twenty hamlets where it's good to find authenticity.
Serre-Eyraud first: nestled in the heart of a forest at 1450 m altitude, Serre-Eyraud overlooks the Champsaur valley and offers a remarkable view of the valley of Champoléon. To see: the chapel, the oven and of course the resort village in winter. You can continue your visit through the forest of Arthouze and reach the hamlet of Les Audiberts.
Going up the valley, at the end of the D474 road is Prapic, a village with a lot of character that deserves a visit for several reasons: for its authentic heritage, for its exceptional location at the gateway to the Ecrins National Park, but also for its gastronomy.
At the ubac (north face) are revealed villages frozen by the winter, looking like postcard: The Audiberts at 1460m above sea level, whose view is breathtaking on the village and the station of Orcieres; Archinard at 1600m, starting point for many high-altitude escapades.
On the way to the resort, between 1450 and 1850m, there are also hamlets rich in points of interest:
The Marches: the hamlet is home to the chapel Saint Roch renovated in 2007. It is possible to make a loop from the station to reach the hamlet by marking a stop at the Forest of the Marches (summer cottages) and why not on the farm of the Cabrioles.
The Veyers: the Chapel of the Sacred Heart, restored in 1989, dominates all the Haut-Champsaur facing the Audiberts and Archinard. It is possible to eat all year long at the Relais de Merlette.
The Estaris: at 1700m altitude, the hamlet offers an unparalleled view of the peaks at the bottom of the valley. Formerly, the hamlet had two chapels. Above, the summer pastures of the Forest des Estaris used to keep the animals and make the cheese.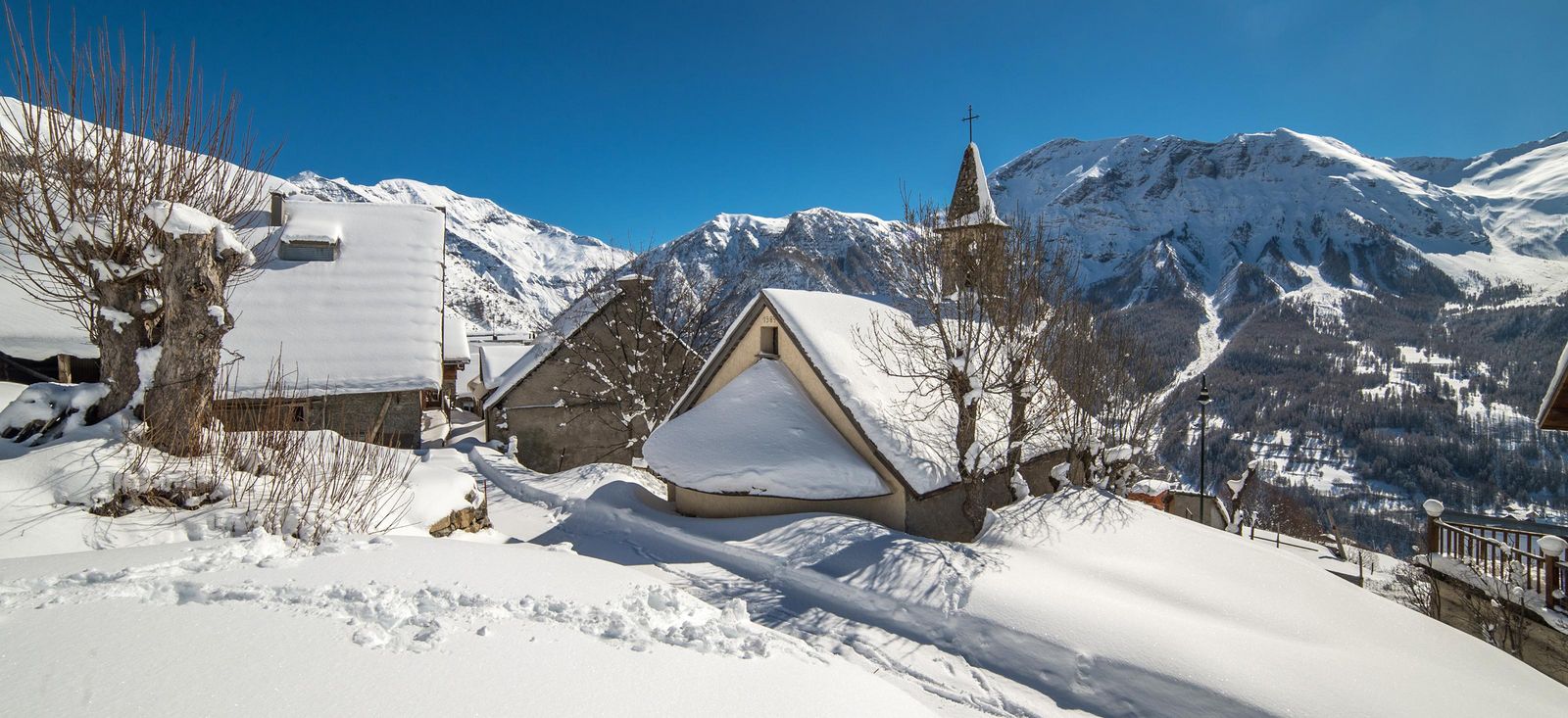 To see/to do around Orcières village