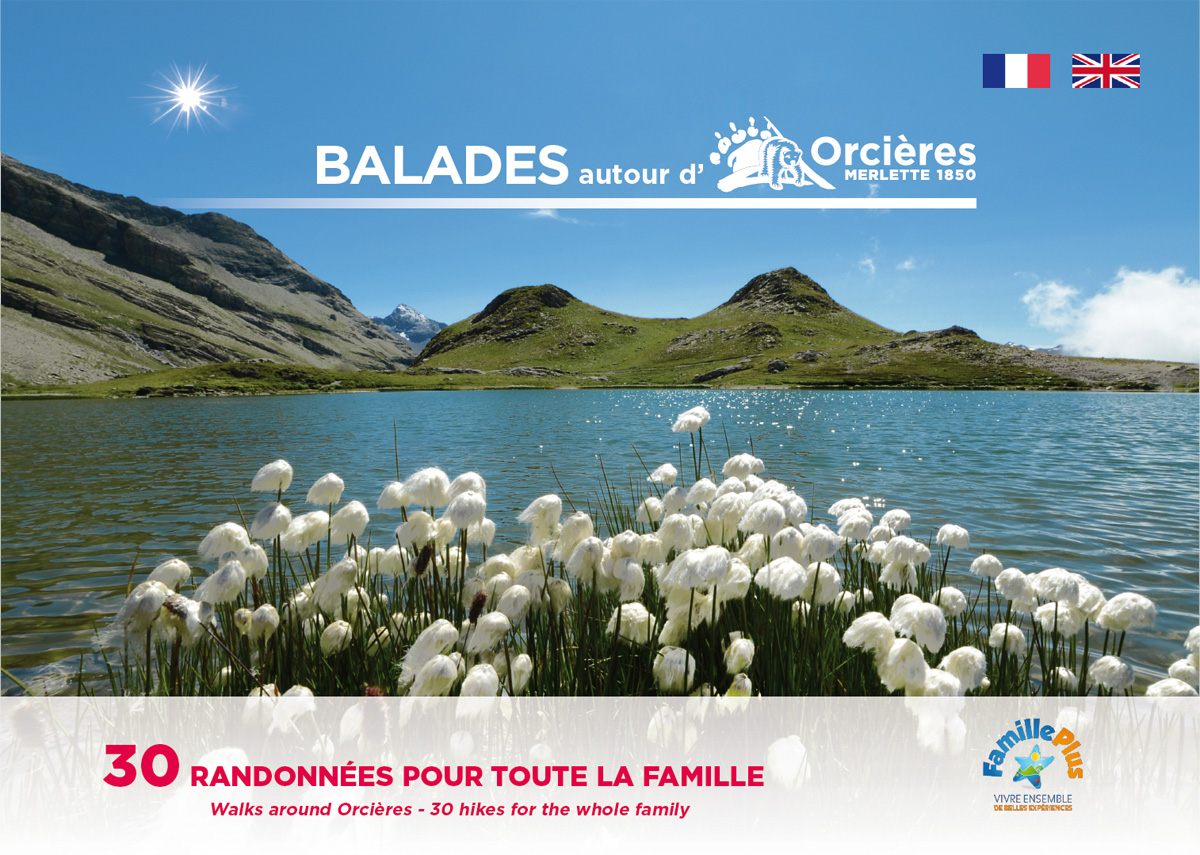 Nestled on the edge of the Écrins National Park and between the Champsaur and Valgaudemar valleys, Orcieres is the gateway to a vast area of natural beauty. A natural wilderness where the alpine and mediterranean air meet and the sun shines generously. Welcome to paradise for hiking.
There are a multitude of different itineraries and destinations accessible from the commune (borough) of Orcieres: sunny walks along the terraces overlooking the Champsaur valley, cool strolls through the forest as well as more demanding walks including access to over 13 summits of 3000m or more taking you into the heart of the Écrins massif.
This exceptional territory is home to over 1800 species of plants and 350 species of vertebrates. Amongst these are the celebrated chamois and marmots which, although abundant in our valleys, require patience and discretion to be seen! And golden eagles which can be seen flying majestically high above the mountains giving an idea of the scale of this magnificent space...
There are several 'classic' walks to be done in this area ! Guidebooks and other ideas can be found on sale at the tourist office and in particular in the edition Walks around Orcières : a collection of 30 hikes for the whole family on sale at the price of 6€.
Because we want to make you discover our mountain in winter in the same way as summer, the Champsaur & Valgaudemar has set up marked trails for your snowshoeing and groomed trails for your winter walks. Trails map for sale (2 €) at the Tourist Office. A network of 35km marked trails for pedestrians in our valley Champsaur & Valgaudemar including 15km groomed from Orcières Merlette 1850. For trips in complete freedom !