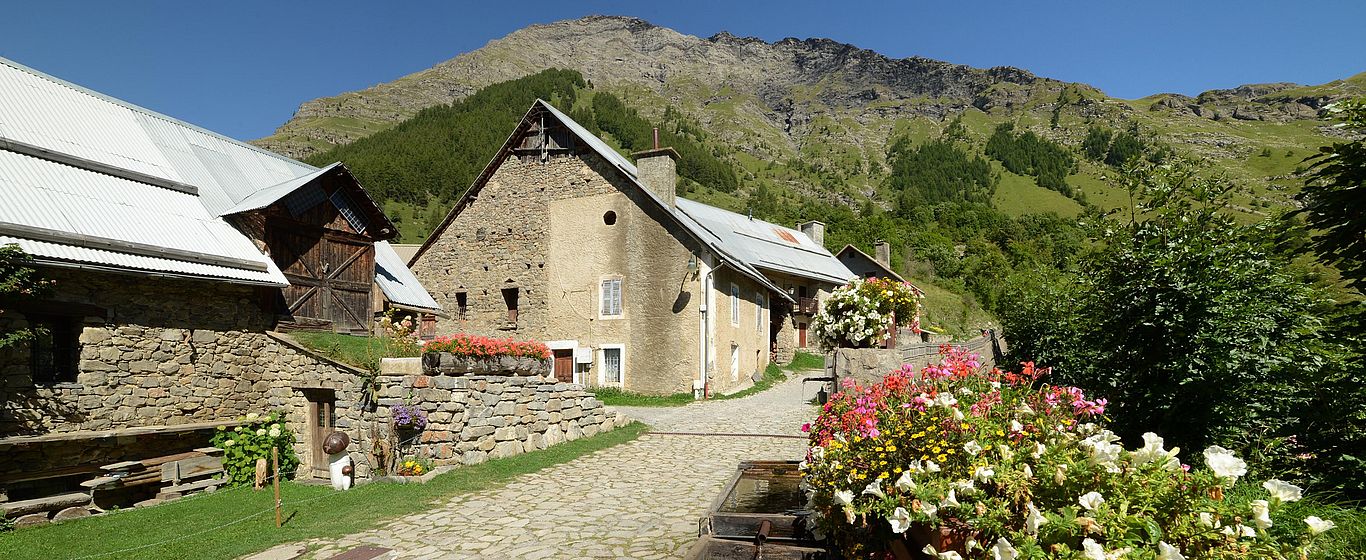 Authentic charm in the Haut-Champsaur
Don't come to Prapic looking for a cathedral or castle... it's culture is far more modest - in simple words it is rich in being. Built under the blessing of the church of Saint Anne, the classic dry stone houses, with their almost austere alpine character are evidence enough to the history of this hamlet and the tough life of its inhabitants.
Right at the end of the valley and surrounded by imposing mountains and cols, such as the Tourettes and Terres Blanches (giving you access by foot to the Val de Durance), Prapic gained a reputation of being 'the end of the world, where even flies avoided!' An image undoubtedly earned by the inhabitants who have survived for generations in this remote village far away from any towns or commerce.
Situated at the gateway to the Ecrins national park, the village is the starting point for numerous walks and treks suitable for all levels like the 'tombeau du poète', the 'plateau de Charnière', the 'saut du Laire'...
There is also a museum exhibiting traditional craftmanship and skills. There are two auberges in the village offering local specialities such as tourtons (pastry cases with a variety of fillings), les creuzets (a pasta and cream dish) and local lamb.